March 2022 Stock Photography Earnings Report
In this article I will go over my income from stock photography and video sales for the month of March 2022 as well as share thoughts about my journey.
Thanks for stopping by and welcome to my March monthly earnings Article! In this article I will go over my income from stock photography and video sales as well as share thoughts about my journey.
If you're new, I'm Joel, a photographer and filmmaker. I became a stock photography and video contributor in 2020 to see if I can build it into a "mostly" passive income stream.
If you're digging this content then show it by sharing it with someone you think will benefit, follow along on my youtube channel or you can buy me beer!
My March 2022 Stock Photo and Video Earnings
March was a busy month for me on a personal level and my progress on editing and uploading my back catalog is slowly but surely progressing. I am still in Nashville, TN and getting two plus years of missing doctors appointments worked out. Traveling + pandemic = a big pain, literally.
March was spent trying to grow my portfolio
In March I added the most images to iStock/Getty, wirestock and Twenty20 but still failed to get any new videos uploaded. I have hard drives FULL of footage to edit!!
Here are a few of my images that were sold for the first time…
My Images in the Wild
It is also fun to find your licenced images out in the wild! Here are a few that I came across from March.
The left one was used again, they must really like the image! The right one was from February I just came across. Well i'm glad they like my work! Thanks!
Now let's talk about my earnings from my stock images and videos.
Starting with my best performing stock agencies first
The agency that shall not be named, came in first place
Portfolio: 643 images
Total downloads: 23
Total Earnings $5.70
Royalties/Revenue Per Download (RPD) $ .26
I didn't have any images I submitted in March accepted. I received a lot of "Technical" reasons for the non acceptance, ie. focus and noise were the two main reasons. So my portfolio did not grow any on this agency. 
I have also been splitting my uploads to this agency through wirestock to try and take advantage of wirestocks higher contributor level. In order to earn higher commissions. This is another reason my personal portfolio did not grow.
I did have my first video sale on the agency but it was only for $1.49 with this video from famous Calle Fortaleza street in Old San Juan, Puerto Rico. 
I only had one on demand sale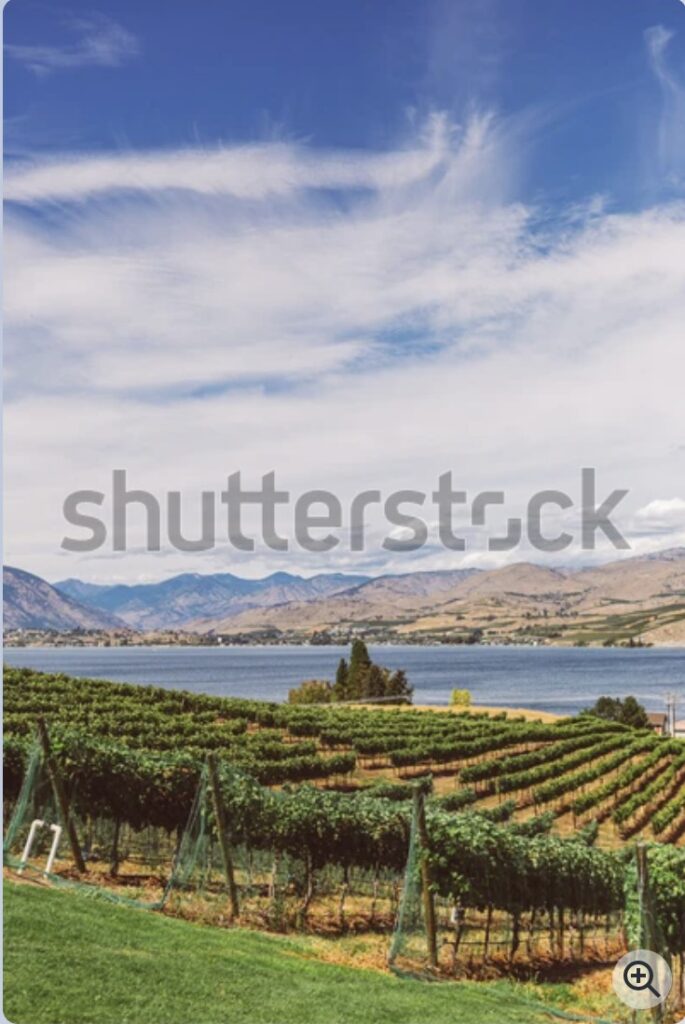 The rest were subscription sales, like this image of a vineyard at Lake Chelan, Washington. You might remember another image from this shoot selling last month on Adobe stock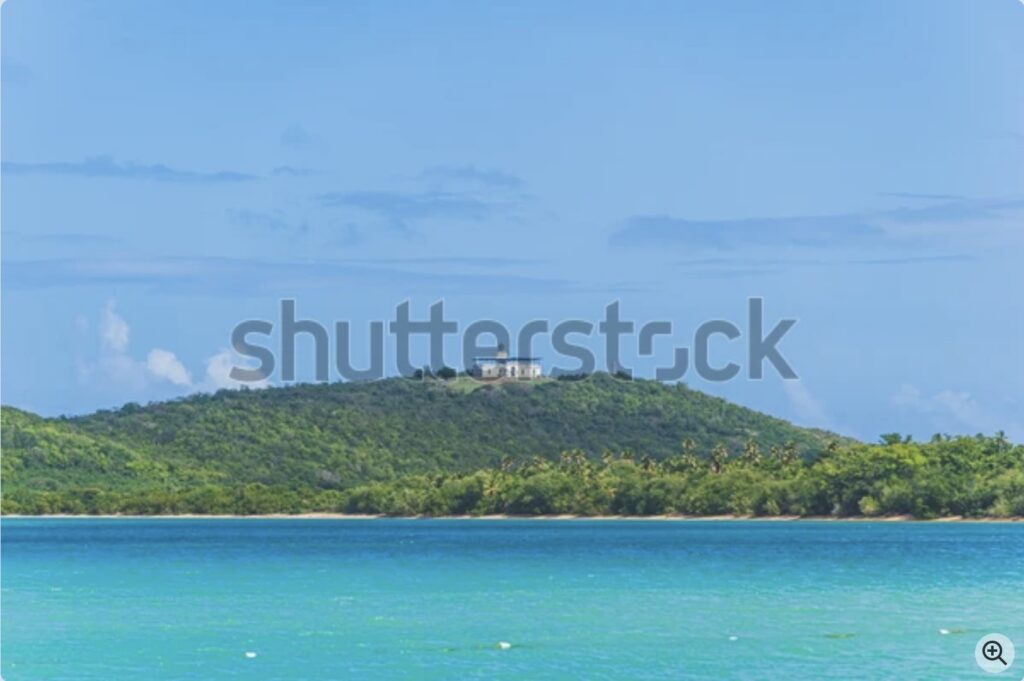 Here is that first time sale of this Lighthouse in Fajardo, Puerto Rico we saw a moment ago.
And of course we saw this one in the wild! Again signs making sales.
If you watch the channel you will recognize St. Pete Pier shot as a big seller for me and it sold 5 times in Mar!
Next up and for the 2nd month in a row Wirestock came in 2nd
Portfolio: 387 (+34) images 35 videos (+1)
Total downloads: 5
Total Earnings $5.05
Royalties/Revenue Per Download (RPD) $1.01
If you have followed these videos you will know I have been doing a big experiment with wirestock. You may also have seen some of the videos or articles I have made about it.
Those images and one video I submitted last month were finally approved. I also added 7 more images in March that were approved. I was really hoping to get way more uploaded but life happened.
In March Wirestock was taking around two to three weeks for my approvals which is way slower than I would like. ALthough that seems to be about the same rate I have noticed with other agencies like 123RF.
Here are a few of the images that sold on wirestock in March.
Blarney Castle in Ireland, actually shot on my phone. Commercial
Old Abandoned Movie set
This next series is of an old abandoned movie set. This first one actually sold twice. 
It was sold once through Adobe stock and again through DepositPhotos. It earned $ .36 through Deposit photos which is 20% more commission than the highest that i usually get from them on my personal account. I generally see subscription sales of $.25-.30 with Deposit photos. Remember that the $.36 commission through wirestock is after their 15% fee! After some quick math that means it earned approximately .41 cents before the wirestock cut.
It looks like the higher commission might be a result of the higher contributor level wirestock has with Deposit photos. I would like to see more sales to confirm that.
The rest of the images were sold through Adobe Stock via wirestock. All of these were sold as editorial.
I also had $2.78 in referral income! Those referrals were half of my earnings on wirestock for the month of March, so thanks again to my referrers! ( I looked it up and that's the correct word). That means you all are getting sales and earning money too!
If you're interested in trying Wirestock out, watch a few of my videos or articles about it first then if decide you want to sign up.
My Third best Stock Photo and Video Earnings – Dreamstime
Portfolio: 737 (+46) images 109 videos
Total downloads: 13
Total Earnings $4.55
Royalties/Revenue Per Download (RPD) $.35
Dreamstime was decent for me in March with 13 downloads. One the the better months for me on their agency. All of the sales were all Subscription sales for .35 each. 
Another Don Cesar pic in St. Pete beach, editorial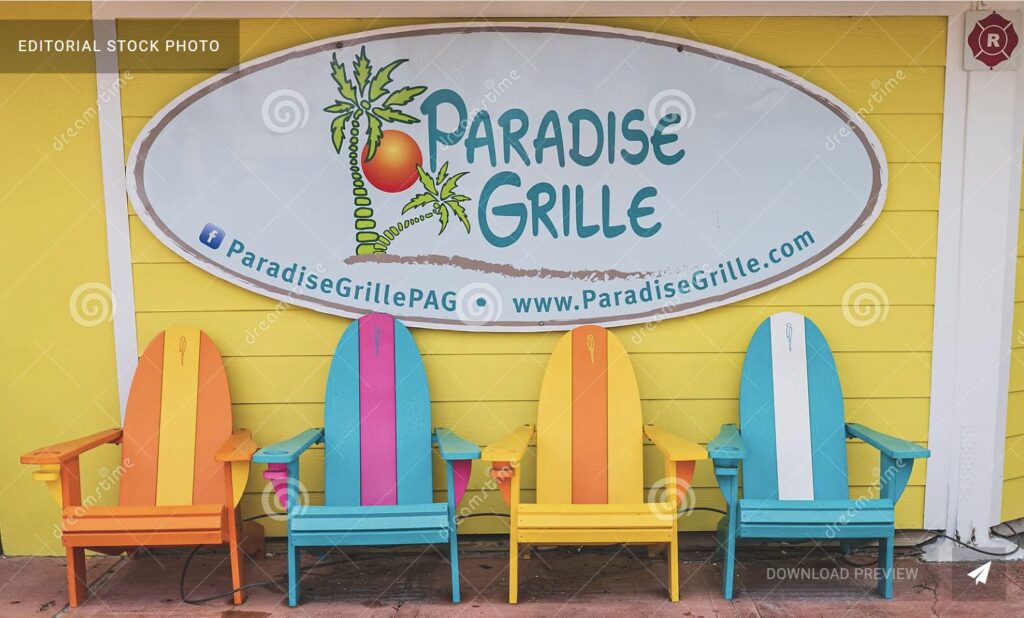 Editorial shot of restaurant on st pete beach in florida
And the rest were a bunch of Puerto Rico pics, here are just a few…
Luquillo Beach editorial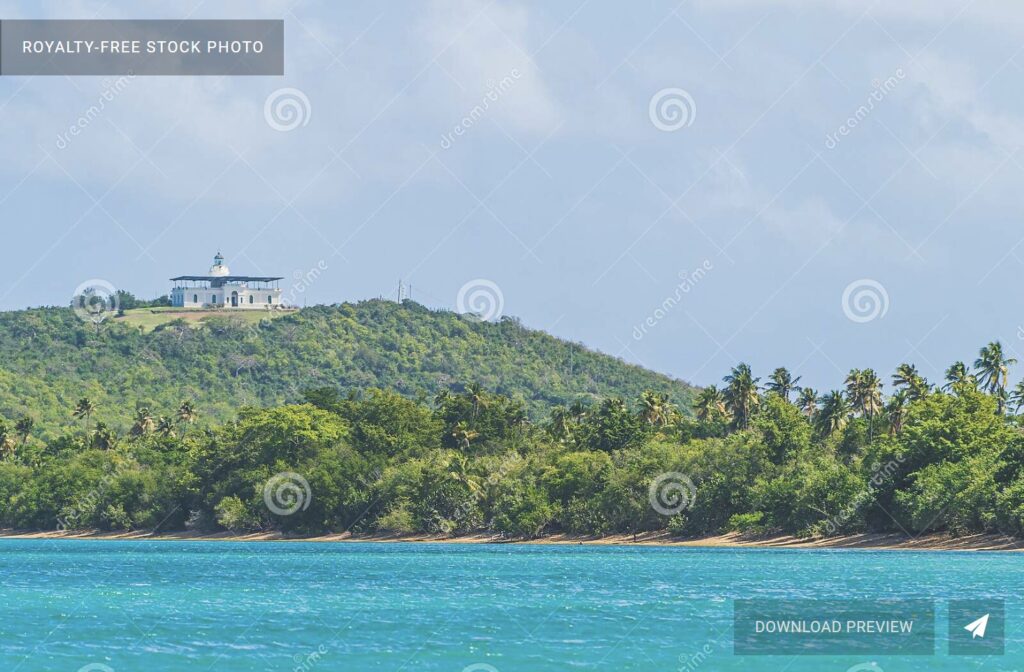 Another view of the Fajardo Lighthouse! Commercial
[Dis] Honorable Mentions – Stock Photography Earnings Agencies
Now for my Dishonorable mentions as I like to call them. I think Jeff Wyte likes to call him his minnows. 
I did have a few sales from twenty20, Adobe Stock, EyeEm, Deposit Photos and iStock/Getty. Total sales for all 5 were $5.43
Here are just a few of the images that were sold…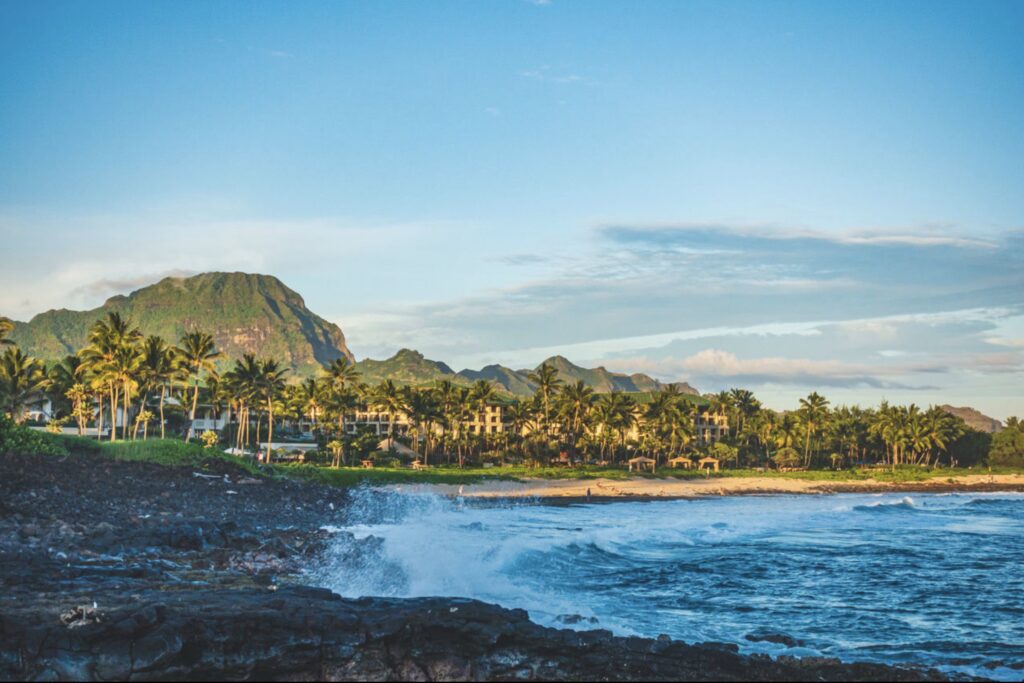 Shipwreck Beach On Kauai, Hawaii Eyeem $1.75
Mammoth Airport in California Depositphotos for .30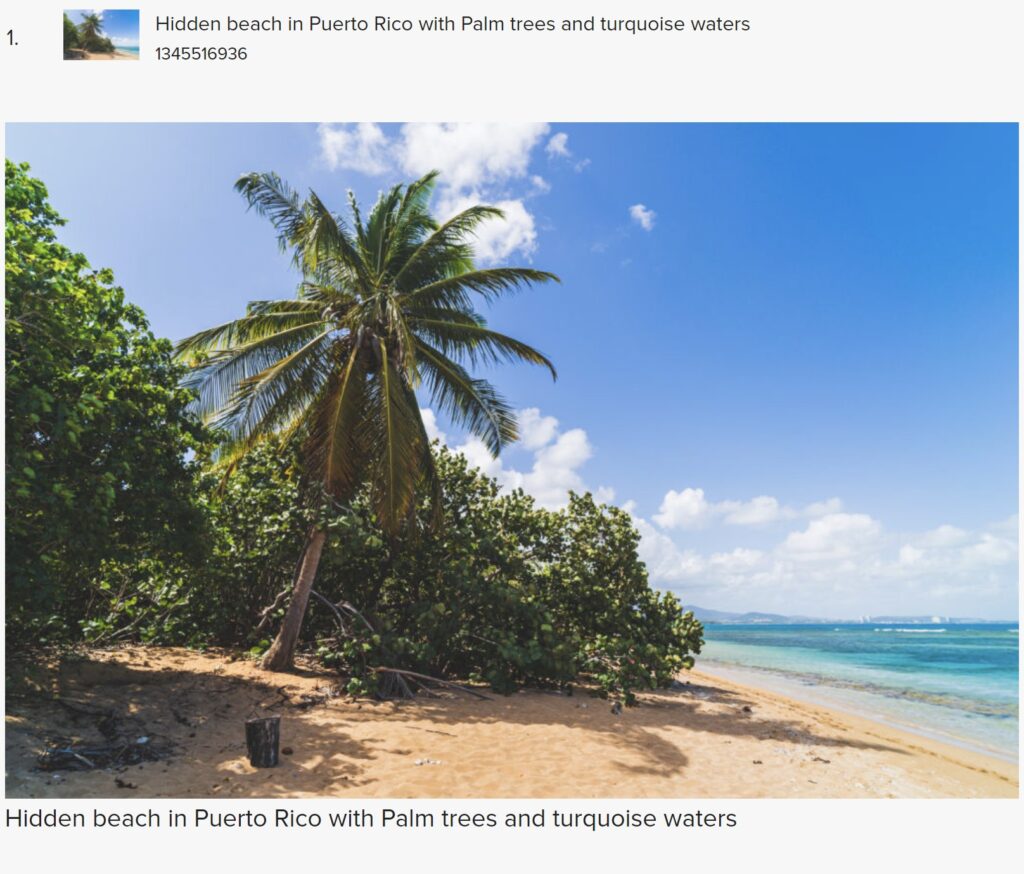 Playa Escondida, Puerto Rico iStock/getty for a whopping .04!
Kids Bday cake on Twenty20
Speaking of Twenty20
I actually uploaded 41 images but had 9 that came back "Not cleared" again. They were all editorial images and a few were of artwork. I am not sure if it was due to the location or artwork, as they were from a museum.
Also I just made a new video about Twenty20 for stock photography. You can watch it on my channel. Of course, as fate would have it, the month I make a video about Twenty20 it would end up back on my DisHonorable list!
Although on the plus side I entered some of the weekly challenges and did pretty good with these images! These first three placed in the top 20%
And this one even made the top 10%! Top 3% to be specific.
If you're looking for assets for your projects check out Envato Elements Subscription. I use it for all of my graphics, music, website templates and stock images on my other sites, videos and projects. You don't have to be a envato elements subscriber to submit to Twenty20 btw.
Final Thoughts for March 2022
March ended up being just okay for me. Year over year it was a $5.74 increase over 2021. 
My RPD was less than half from last year.  
That brings us to my total Earning for March 2022!
Before I reveal those earnings do a favor and show your appreciation by using any of my links or even Buy me a Beer.
March 2022 Total Earnings from all Stock Photography Sites
Again no sales on the other 6 agencies and platforms I contribute to including Fine Art America, which is always a disappointment. 
Total for the month of March was $20.73 from 62 downloads for a Royalties/Revenue Per Download of (RPD) $ .33 
My average portfolio across all the places I submit to was 550 images 59 videos.
I Want to Hear From You
Let me know where you are in your stock photography journey in the comments. I hope this provides some insights or even some inspiration that can help you develop your own income stream with Stock Photography.
You can follow along on my socials, subscribe to my YouTube channel and check back here for more insights from my stock photography journey including income reports and more.
If you are just starting your journey then do me a favor and use my links if you found this free advice helpful. It is an easy no cost way to say thanks! Or you can also Buy me a Beer!
Cheers,
Joel