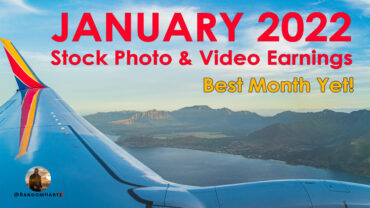 It's a new year and time for a new set of Stock Photography and Video earnings reports.
In this article I will add up my overall earrings from stock photography and video for 2021 and go over my thoughts and goals for…
It's that time of year! Time for an end of year wrap up and that means going over my top earning and most downloaded images of 2021.