December 2021 Stock Photography Earnings Report
The last monthly stock photography earnings report for 2021! In this report I will go over my income from stock photography and video sales as well as share thoughts about my journey.
Welcome to my fourth and last monthly stock photography earnings report for 2021! In this report I will go over my income from stock photography and video sales as well as share thoughts about my journey.
If you're new, I'm Joel, a photographer and filmmaker and recently started dabbling in stock photography and video to see if i can build it into a "mostly" passive income stream.
If you're digging this content then show it with a like or even subscribe to the video or you can buy me beer! Thanks now let's get into it…
December was Abysmal!
Even worse than last month, November, which was one of the worst months I had for 2021. Like last month I didn't have any video sales which is disappointing and only significant sales on any sites.
This month I focused solely on editing and uploading videos and fully edited images from my back catalog onto Wirestock. I had about 176 images accepted to my wirestock portfolio December.
You can watch my wirestock overview video on my youtube channel now or read the article.
Decembers Best Photography Earnings Agency – Adobe Stock
Adobe Stock with the win.
Portfolio Size 507 (+3) and 39 (+16) videos
Total Downloads 6 Photo
Total Earnings $6.44
Royalties/Revenue Per Download $ 1.29 average
Another month with no video sales but I did manage to have 16 videos accepted. Overall though Adobe Stock still performs well with the RPD of $1.29. Now to get to 25 or 30 downloads a month!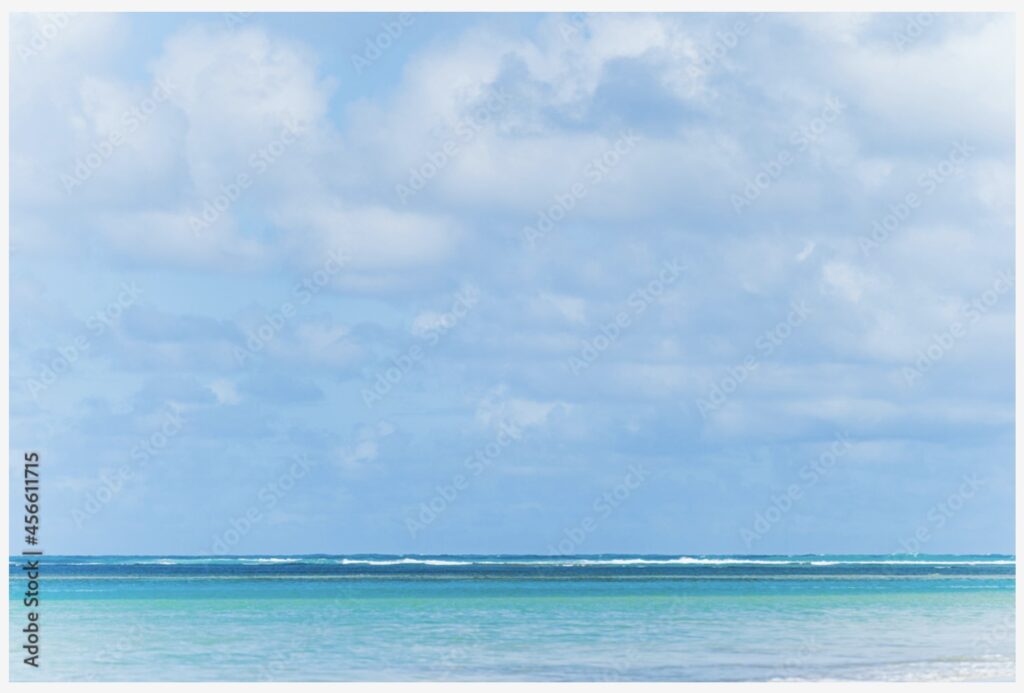 This sold for $1.57. It is an image of from Luquillo Beach in Puerto Rico, taken on when while living there at the beginning of 2021. I am surprised it actually sold seeing as it's a pretty generic image.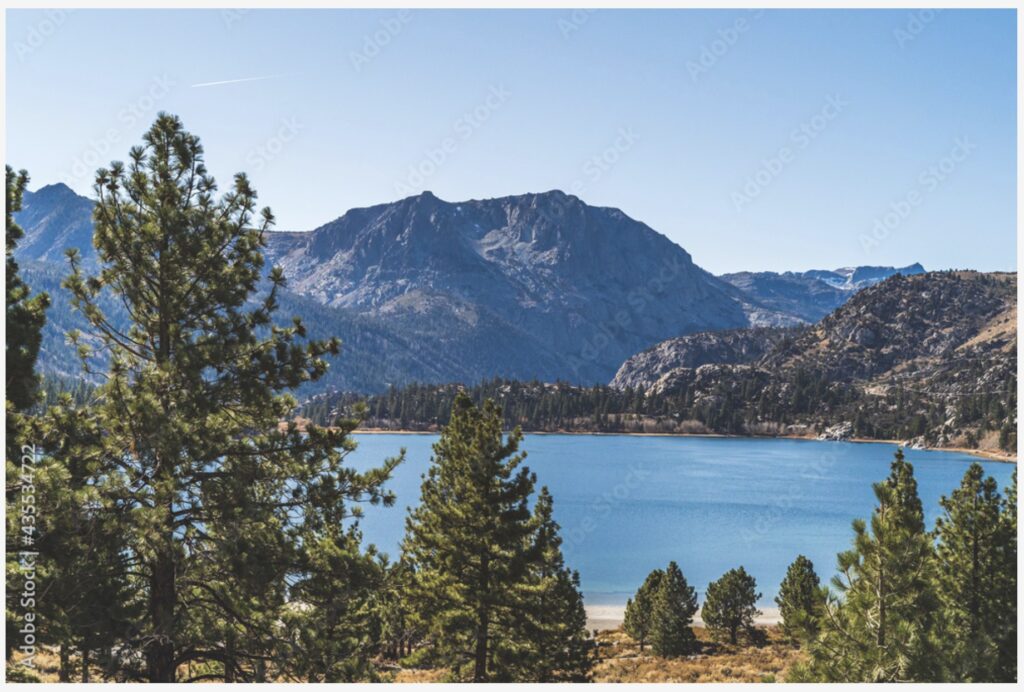 This image above another from our Road Trip from TN to WA. That trip keeps earning passive income, albeit in small amounts at a time. It is an image of June Lake just north of Mammoth Lakes, California nestled in the Sierra Nevada Mountain range.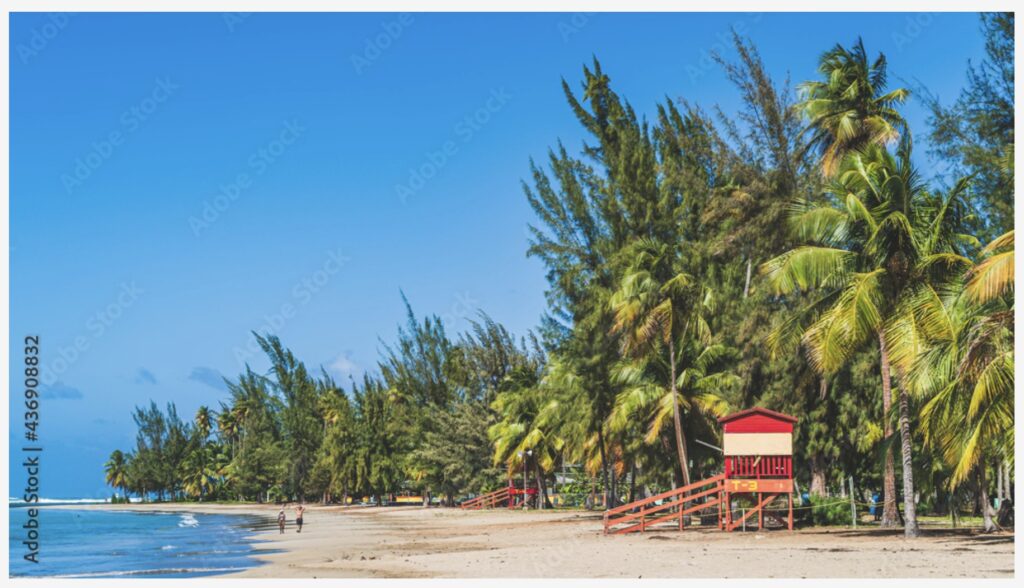 My lowest earning image on Adobe stock in December was yet another image of Luquillo Beach, Puerto Rico. It earned .33 which is about the lowest I've seen on Adobe Stock. It was a subscription. Spoiler alert, this image is also one of my most downloaded in 2021.
My 2nd Best Stock Photography Earnings Agency for December – SS
My second best site for November was SS (I don't want to get into any trouble but you can guess).
Portfolio Size 623 (+9) images 51 (+12) videos
Total Downloads 18
Total Earnings $4.08
Royalties/Revenue Per Download $ .23 average
Pretty disappointed with this agency again. I appreciate the downloads but the earnings are just so small. Being in the second commision tier didn't really make much of a difference. Even worse sales than November which is saying something.
My best sale on the agency was this one… It is an On Demand Sale sold as Editorial. It is of Waikiki Beach with Diamond head in the background. Another travel image from my last trip to the Hawaiian islands.
I had three other images sell for a bit more than .50 cents
This is in the Eastern Sierra Nevadas near a hot spring in the Owens River Valley. Another sale from the Eyes on you music video I produced a few years back.
Sante Fe New Mexico, that road trip yet again! This is the Cathedral Basilica Saint Francis of Assani. Sold as Editorial.
This is of the Port of Seattle as Two Ferries leave. Hmm I am having dejavu, I sold one from this shoot last month as well. This is from my back catalog shot in 2009, what seems like forever ago. I shot this with an old beat up crappy Tamron 70-300 on a Canon 5D from the Space Needle!
My Third Best Stock Photography Earnings Agency for December – Deposit Photos
Portfolio Size 652 (+18) images
Total Downloads 3
Total Earnings $ .85
Royalties/Revenue Per Download $ .28 average
Depositphotos is another site I only upload to because i can do so easily with my microstock.plus app. Otherwise I wouldn't bother since I barely make any sales there. But I did have a few rare sales in December, so here is one of them.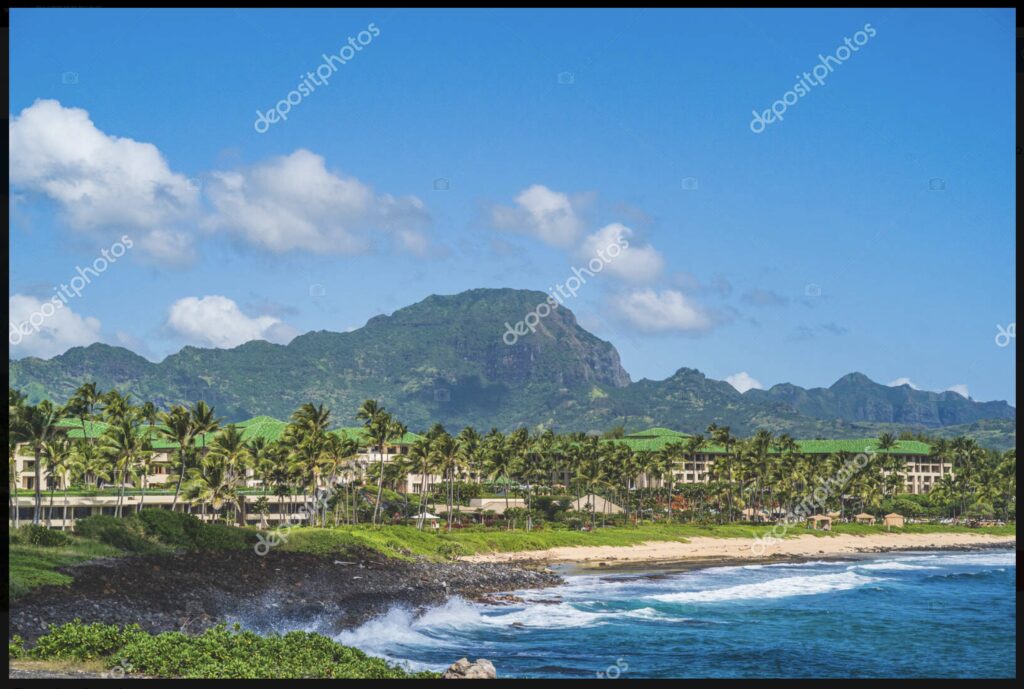 This is a shot of Shipwreck beach in Kauai, Hawaii. Two of the three images I sold in December were from Kauai and the third one was of the Lifeguard hut on Luquillo Beach Puerto Rico, the same one that sold on Adobe Stock.
[Dis]Honorable Mention -Twenty20 – Stock Photography Earnings Agency
Earning the dishonorable mention this month is Twenty20! You know it was a bad month if Twenty20 doesn't even buy me beer!
Portfolio Size 576 (+6) I removed a few more images that were not cleared for sale.
Total Downloads 10 Photo
Total Earnings $1
Royalties/Revenue Per Download $ .10 average
Holy crap this is the worst month I have had with Twenty20! It is also the second month in a row were Twenty20 was unusually low for downloads, I usually see closer to 18 – 20 downloads each month. Instead of the usual reliable, if not lucrative, revenue sharing model that usually brings in a few buck each month of beer money, we get this crap.
Of course with the way Twenty20 is set up I still have no way of knowing how much each images earns so I am left with an average RPD. This month 4 of the 10 images that sold were my Horse Images yet again. I also did not place in any weekly challenges.
Here are a few examples of what was downloaded in December. The first two were from the good ole Texas project I produced. Read about more about that here.
These both were shot on that crappy old tamron 70-300 lens. I love telephoto lenses. I love to compress the background and get isolation like in this first image of the horses.
Or in this case by bring in the clouds into the same frame for a more cinematic feel.
This is one of my few model released images. It is of my wife is looking out of our Hotel balcony in Old San Juan, Puerto Rico. A fairly recent image for me that I shot in April 2021.
I uploaded this image and sold it both in the same month! It is of the HMS Surprise from the Russell Crowe movie Master and Commander Far Side of the World. It was from a trip to San Diego in July of 2021. One of my most recent trips.
Wirestock December Stock Photography Earnings
335 (+176) photos 30 videos
Total Downloads 0
Total Earnings $0.50
I only mention wirestock as I have been uploading a bunch of my back catalog here and I am waiting for everything to get processed and submitted to their partner sites.
I have not had any sales yet but I did have a referral signup. It looks like the person who signed up with my referral sold a few images which is really cool to see! It earned me a whole $ .50, so thanks for using my link! I Hope I will get my first sale on Wirestock soon!
You can watch my Wirestock overview video as well if you're keen to know more about them and what they do.
Stock Photography Agency Alternatives
I did not get any more images uploaded to my FineartAmerica/pixel.com account and still no sales to report. My current opinion of FAA is pretty worthless. After reading more articles like this one from Backyard Silver, It would seem my gut instinct about the whole community aspect it true. It is not worth the time to invest in order to drive sales and it is not even necessary to participate in unless your really bored. But that said he has had luck with social media, i just dont know if i have that much time to invest.
Well that is probably good news since I can barely handle my YouTube channel, Instagram, Twitter and Facebook.
December Total Earnings from all Stock Photography Sites
My Total for the month of December was $12.87 with 37 images downloads for a RPD $.35
So like I said in the beginning, another abismall month. Not the way I wanted to end the year.
Final Thoughts for December Stock Photography Earnings
Happy New Year and a Tier 1 Reset
We all get a reset back to Tier 1 on a certain big agency! Fun. Honestly though it probably doesn't matter to much for my portfolio. As few sales as I am getting and the vast majority of them being subscription sales in the sub $ .20 range it is litterall pennies. Now of cure where this really makes a difference wul be in video sales or the rare extended sale.
Focus on Video
Going into 2022 I am still pro video. Even without any video sales in the last few months I do believe it is the current future of microstock. Who know s what the next couple of years hold, maybe NFT's (Non Fungible Tokens) will actually find a place in world that doesn't seem like a big fidget spinner trend.
Social Media Game
I haven't given up yet on upping my social media game to self promote but that is one of my least favorite things to do. If you follow me then you may have noticed this. I promise to do better, so don't unfollow just yet.
It would be really great to get at least one sale on my FineArtAmerica/pixels.com account so I plan on adding more images there. When I post an image and link on my socials I do get traffic to my FAA account from social media but no sales.
Baby's got a Back Catalog
OMG my back catalog is round and juicy like Sir Mix-A-Lots muses. I am slowly making my way through my back catalog of images from years past. This is in addition to editing newer images as needed for articles and youtube thumbnails for my travel website and channel.
I am still going all in to upload the bulk of any freshly edited back catalog images and video on Wirestock.
Model Released Images
As I have mentioned in my October Earnings Report, most of my portfolio is landscapes, wildlife and travel with some editorial images. That being said still don't have a lot of model released images, just a few of me and my wife like the one I sold this month.
I still haven't spent any more time on model released images or sorting out the requirements for each agency. Maybe I will get to that? Who knows?
What has your experience been? Let me know.
Upcoming Stock Photography and Video Shoots
Currently as I write this I am in Florida keeping warm and bootstrapping hard on this endeavor, my travel website and more hustles in the works. I will be headed back to Nashville, Tennessee for what might be a few months to get my broken ass fixed and hopefully renewed for another couple of years. I feel like a older car. In that time besides getting healthy again ( busted up shoulder, check ups and the like) we will be planning our next travels.
Depending on how the doctors visits and the travel restriction go, I am hoping to be back in Ireland in the spring and then on to mainland Europe for a few months. Living, writing, shooting travel stock and exploring!
I Want to Hear From You
Let me know where you are in your stock photography journey in the comments. I hope this provides some insights or even some inspiration that can help you develop your own income stream with Stock Photography.
You can follow along on my socials, subscribe to my YouTube channel and check back here for more insights from my stock photography journey including income reports and more.
If you are just starting your journey then do me a favor and use my links if you found this free advice helpful. It is an easy no cost way to say thanks! Or you can also Buy me a Beer!
Cheers,
Joel