Producing A Music Video: Maren Morris – Rich
We go Behind the Scenes to see what its's like producing a music video with a travel component on the Maren Morris "Rich" Music Video.
What does it take to make a music video in a far off place?
Your curiosity is about to be at least partially quelled as I will take you Behind the Scenes of what producing a music video in a far off place is like. Or at least traveling far from your home base is like.
Now this is not how all music videos go down, but it's how this music video went down. Music videos all have the same basic components but how each get made, well that is where they can be unique. Let's get into it.
First a side note:
Producing music videos is an interesting profession. It can be fun, but 90% of it usually involves grueling long hours with limited resources (money) and near zero acknowledgement for your efforts. That's how most videos shot in town go down. Travel adds more hours, stress and possibly more fun.
I love to travel. So for me travel producing is a welcome and rewarding challenge.
It starts with the call, or text actually
In November of 2017 I got a text about producing a video for director TK McKamy that was scheduled to film at the end of January 2018. I had produced a few other music videos that TK directed, like Chris Tomlin's "Home", Morgan Wallen's first video/single "Talk Like I Talk" and Granger Smith's "Happens Like That". 
TK had a really cool video idea for Maren Morris and her song "Rich". It was a western theme video complete with an old western town, a stunt, and sexy sequence with the lovely Maren in an old clawfoot tub.
Right of the bat we knew there was no way we could film the video in Nashville seeing as we were missing a desert and we don't know a way to fake for that on this budget. So that became the first challenge, to find a western town set to in which to film. Not just a western town, but also in a desert.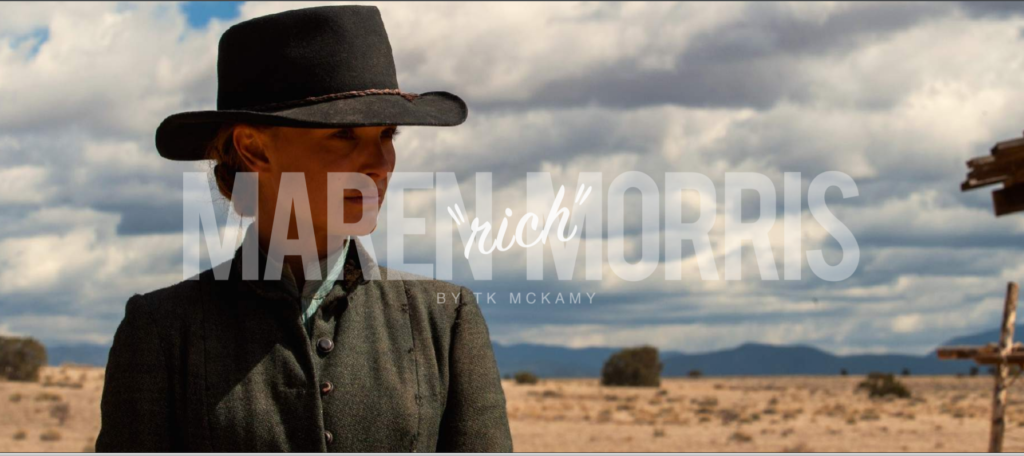 Beyond just finding a western town, the trick with this video was it required a fancy interior hotel room with claw foot tub as well. FYI, there are not a lot of fully built exterior western town sets in North America with interior rooms. Especially any interior that could be considered more fancy or luxurious.
Generally all of the interiors you see are filmed on sound stages. This was made very clear over the course of the next four weeks.
So where do you start?
Every video solicitation has a target budget attached to it. It is what the label/client wants to spend on the entire production of the video. That is an "all in" cost, preproduction through post production, with a final product, the video, delivered ready to be distributed.
As the line producer I need to "run the numbers" and create my own budget. This is the starting point. I create a first pass of the budget to see if we can accomplish it, as written, within the target budget we are given.
This begins with my interpretation of the treatment. Next I have conversations with the director in order to better understand the scope of the project. Basically I need to determine the expectation we need to deliver on screen.
My first budget for this project came back at nearly double the target budget. Hmm, well that was not going to work, there was no way the label would double our budget.
Honestly though, first passes on budgets are usually with all of the bells and whistles thrown in, like a full crew complement, star trailers, set construction, ect.. So TK and I had another conversation were we discussed further the expectations for each scene and ideas on accomplishing them. With those clarifications we tighten the scope a bit and emphasize the core of the video some more.
Finding the Right Location
It was clear we needed to find a unicorn location, one that could fit all of our needs on this budget. This became the first priority if we were going to be able to make this music video happen within the target budget and TK's vision.
Usually we would have a dedicated location person but since we had just been awarded the job it wasn't 100% locked yet without the contract. No contract, means no funds to hire anyone yet. We were still in the discovery phase, seeing if we could make the video work.
I generally perform several roles on my projects, especially the ones like this with a travel component. In this case I was also the location manager and location scout. So I began looking deeper for a location that would fit our needs and that led me to scouting from my laptop in Nashville, virtually.
The Location Search intensifies
Starting with the most obvious locations, like in Santa Clarita, California, I found all of their sets were booked for HBO's "Westworld" for the next few months and they are also quite expensive! Over the course of the next three weeks I would find, and then rule out, almost every location in North America due to not meeting enough of our criteria.
Our Location Criteria
Western town exterior, at least partially dressed since we didn't have a budget for dressing several streets.
Interior location was big enough, luxurious enough, and could handle the weight of a claw foot tub with water and talent in it, so that we could dress as a hotel room.
Horses, wranglers, stunt coordinator (for a dragging behind a horse shot), costumes, etc.
Dressing rooms for Maren and her band members and extras.
Extras nearby for the exterior town scenes.
Grip and Electric rental nearby.
Reasonable accommodations for our out of town crew and artist.
Transportation, Catering, etc.
Experienced Local Crews.
Warm enough weather since we were filming in winter and wanted a summer look.
Locations in the Running
Originally we wanted to film in New Mexico at a great studio just north of Albuquerque. They had nearly everything we needed close by and were manageable within the scope of our budget.
Ultimately we passed due to the cold temperatures and potential of snow in the high desert during our scheduled shoot date in January. It would add a lot of extra cost with trailers, heaters, and support equipment that we didn't have in the budget.
We also didn't have the luxury of pushing the shoot into spring or summer. That would require the song to be released a lot later and probably mess up a lot of marketing plans. We had a deadline and it didn't coincide with our preferences.
We even looked at the Paramount Ranch just north of Los Angeles, California. You may be familiar with it if you have seen Westworld. The church is located on that property. They literally film that series across multiple states and locations to get the looks they need to make it look seamless.
It didn't quite fit all of our needs, but was close. After looking at it closer it looked like it was going to cost several thousands of dollars more to film there since we would have to haul everything in. Interestingly most of it burnt down 10 months later in the Woolsey Fire in November 2018.
Our Unicorn Location
Eventually I came across Old Tucson Studios in Tucson, Arizona. It is an old movie set that operates also as a western theme park nowadays. Films like Tombstone, Three Amigos, Arizona, Rio Bravo, Young Guns II had all been filmed there. It literally was the perfect location for us as it met every piece of criteria and it was affordable. Did I mention it was also not cold in the winter?
Check out more about Old Tucson Studios Here

Rob Jensen, the manager of Old Tucson Studios, went out of his way to help us. They worked with our budget and gave us access to nearly the whole location. They provided excellent support, including help coordinating horses, extras and a stunt coordinator (who also was our excellent art director).
Still, We Needed More Money
Still even after finding the perfect location my budget estimate was still landing over the target. After about four weeks of searching and countless updates to the budget it was clear we needed more money. I ended up creating three separate budgets based on the three best locations available.
We presented the budgets with notes for each location and our recommendation for Old Tucson. We were asking for more money which is not what we wanted to do. It was the only way we could make the epic western stylistic music video of Tk's treatment.
Some Corona News That's Good
After a few days of conversations the label got back to us with the good news! They wanted to make the video of Tk's treatment. It turns out they worked their magic and found the extra money we needed.
You can thank Corona Lite beer for that actually, that's why you see their beer in the video. Product placement covered the budget difference and saved the day. We were officially a go!
Finishing Pre Production
It was now the end of January 2018 and with location secured and our budget in place, it was time to lock it all down. The filming date had pushed back, twice by now, landing on February 15, 2018. Only three weeks out! It was now time to ramp things up into our next phase and get into the nitty gritty of finalizing everything.
When I am creating a budget I am always thinking of the logistics and I imagine what we are creating in my head. I draw on my past experiences and projects as a guide to anticipate the needs of our department heads.
That's just how I think as a filmmaker, always looking at the whole of the project holistically, like pieces to a puzzle. Looking at a project holistically allows for creative solutions to each challenge or potential setback. It is a common trait I find among indie filmmakers and is becoming more and more necessary as film production evolves with smaller budgets.
Hotels.com: Save big NOW on all hotel bookings with up to a $100 Cash Back Rebate with code REBATES21! Book by 12/31/21, Travel by 3/31/22.
Finding A Great Local Partner
TK and I had been working with Old Tucson deciding on props, wardrobe for the extras, the claw footed tub and even the extras. Rob at Old Tucson actually bought the tub you see in the video specifically for us!
Meanwhile I had already begun tackling logistics, camera package, travel, and addressing each of the criteria mentioned above. I had already reached out to multiple camera houses, equipment rental houses and had begun searching for local crews in Tucson.
That's how I connected with Justin Kreinbrink of Monsoon Production Services in Tucson. I was able to get him onboard and put to use his incredible local knowledge. As a huge bonus his company also has an equipment rental house which was clutch for our production.
It's always a huge help to find a local company to partner with on out of town shoots. Local companies have far more resources and you guessed it, local knowledge you can lean on. I have worked on many projects in Nashville this way, as the local guy, with out of town productions who don't have the budget or time to line up crews and resources.
Two Weeks Out
On most in town videos we usually have less than two weeks to put the whole video together. Travel videos like this one usually have the luxury of more time. Time still runs out and in this case we were now two weeks out. It was at this point I began working with the production company more directly and my Production Manager Loren Hughes came on board.
Loren began coordinating with the label and Maren's team to get them to Tucson and with flights for our small out of town crew. We now only had just a handful of things left to still sort out.
Onward to Arizona
It was the day before Valentines Day and we flew out crazy early to Tucson, Arizona on the earliest flight possible. Loren (Production Manger), Neil (Camera Package/1AC) and I left early so we could be the first to arrive and get our crews all settled in.
We needed to finally put our eyes on the location prior to the official tech scout the next day. After all we needed to see if there were any surprises we had to handle BEFORE the usual stuff that pops up on the scout day. That is of course a downside to virtually scouting your location.
Our flight was late leaving Nashville which put us into a bind when we arrived for our connecting flight in Chicago. Luckily Southwest took care of us and held the plane while we literally ran across the terminal.
After landing in Phoenix we made our final flight to Tucson without delay. Once landed we picked up the suburban which would be our production transport for the shoot. We managed to find lunch and then made our way to our hotel to get checked in and prep.
On the way to the hotel and delirious from traveling we managed some much needed fun alongside the road. We saw this paw patrol bounce house and made a quick pit stop. We looked ridiculous bouncing about, but the 5 minutes was necessary to clear our heads as we still had a lot of work to do that day.
I find it important to alway get to a location as early on travel shoots as is feasible, especially if you have never been or worked there before. The extra time is needed for me to get my head around the shoot. It helps to see it all first in person rather than from a computer screen. I'm a photographer as well as a producer and I am very visual.
The extra time is also necessary especially since once the client and crew are on location they have a million questions I need to know the answers to. A lot of those questions you simply cannot prepare for ahead of time particularly on shoots with a tech scout the day prior, which is never preferred.
The Pre Scout before our Tech Scout
We checked into the Casino Del Sol Resort, unloaded all of our production support and the camera gear. We left Neil to build the camera packages in the hotel room so we could have a camera on the next day's scout and make sure all systems were good.
Meanwhile Loren and I visited the set so we could see what we were working with and meet Rob and Ty Anaya, Old Tucson's manager and our Art Director/Stunt Coordinator. It was a stunningly beautiful day and it got us really excited about the look of the video. 
Afterwards we picked up our LA team consisting of our DP Dillon Schnieder, his gaffer and TK from the airport. After managing a pre tech scout meeting we all ended up crashing early after a nearly 18 hour day.
Watch my behind the scenes for our Travel day below from my "A Producer's Life Series".
I Heart Scout Day
Our tech scout began at 7am on Valentine Day at Old Tucson Studios. Unfortunately we awoke to overcast skies which were definitely not planned. The weather gods clearly didn't get our memo.
After rechecking the weather yet again it was not looking good now for the shoot day. This would mean we would need to add weather protection to our grip and electric order. Normally that would be no brainier in most locations, but as we soon found out ours was only the second shoot in the history of Old Tucson Studios to film on a day it rained. 
Our scout went well and it was great to have our core team all together including Justin from Monsoon Production Services who would also be our A.D. and Ty our Stunt Coordinator/Art Director.
After the scout we finished up our prep, finalized our schedule, and enjoyed a proper production meeting over dinner on Valentines Day. It definitely wasn't the Valentines dinner we all had in mind, that show business for you.
Meanwhile Maren and her team arrived and we had our transportation guy Zak take great care getting them all to their hotel. Everyone was now in Tucson and accounted for. With our cast and crew assembled Principal Photography could now begin.
Watch my behind the scenes for our Scout day below from my "A Producer's Life Series".
Principal Photography
February 15, 2018 and our production call on this was 6 am. Loren and I needed to be the first to set along with our A.D. Justin. First onset is probably my least favorite part of producing, only because I am also the last to leave.
We managed to get the camera and gear over first but found out our suburban was not quite big enough to take our remaining out of town crew and their stuff. Well, we were initially planning on using our other transpo van for that but it ended up being being tied up talent and vanities.
It ended up causing and extra delay but it managed to work out without affecting first shot. Bullet dodged. The lessons here are: get the bigger vehicles just in case, triple confirm just how much stuff everyone is bringing and have an extra vehicle at the ready.
Rain Delays and Donkeys
The day having started off a bit rough. To make matters worse, it was raining on and off. Yikes. That was causing everything to go a bit slower than usual and we ended up starting behind. Being behind is never how you want to begin an already jam packed day.
When we chose Tucson it was based on the average temperature and rainfall for February. We were anticipating a high of 70, no rain and a low of 45. The fates decided to gift us a late winter storm that came in overnight. The morning was a cool 50 degrees and rained until about noon. Even thought the temperature never got over 60, it was still about 20 degrees warmer than New Mexico.
Our DP Dillion and the crew hustled and were able to start making up a little bit of time. Maren's vanities team were on top of it as well, never holding us up as can sometimes happen on shoots like this with multiple wardrobe changes.
We began with the largest set up. The hotel room interior. It was the most complicated sequence to film and it took its toll on our steadicam operator. The poor guy was visibly shaking after about the 12th run.
We ended up putting Burrito, Old Tucson's resident Miniature Donkey in the video as well. She was a trooper and her and I seemed to bond a bit. Unfortunately I couldn't take her home with me.
One of Maren's band members Ann, also took a liking to Burrito and took great care blow drying her and toweling her off before her big scene with Maren. You can check it out in the video below.
Meanwhile the rest of the day went pretty smoothly. We managed to get some epic shots in the town and Maren got to drag Ryan Hurd, her then Boyfriend, now husband, behind her horse for one scene.
By Lunchtime we had managed to get caught up, but still the weather was not cooperating. We made up a lot of time on the back lot with some less complicated scenes. Unfortunately we didn't get the super epic sunset shot TK had envisioned due to the weather.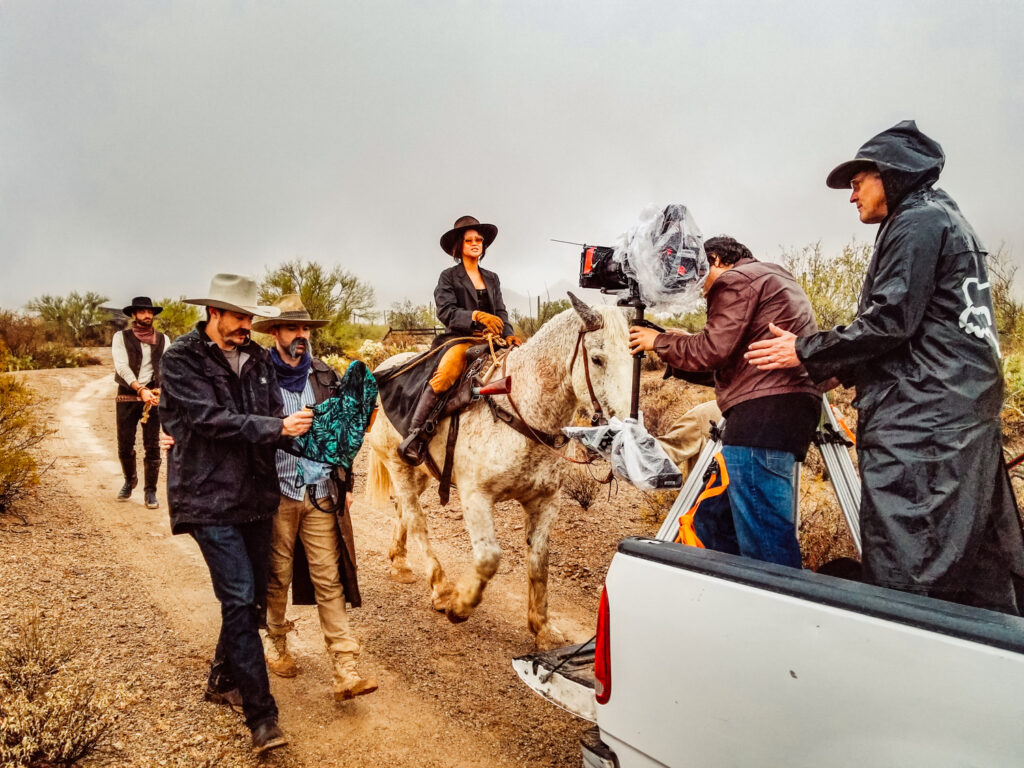 Night was falling now and by the time we started filming the campfire scene, which is the opening of the video, we were delayed again. The rain saturated the ground just enough that it made it difficult to move the condor into place with our "moonlight".
This meant yet another delay which was a bit disheartening, especially since we were nearing the 12th hour and the word "overtime" was being whispered. That is why you always budget for some overtime, producers like it all perfectly planned, but there are always things you cannot plan for.
All in all, we wrapped talent pretty much on time and ended the day a little more than an hour over, which is actually pretty good all things considered. And it was already budgeted for.
It had started to drizzle again and we were wanting to get everyone wrapped and out of the wetness. It was great to see all free hands on set helping to break all of the gear down and get it to the grip truck. That's not something you see everyday on a lot of sets, we had a good team assembled.
I think the lessons of the day were:
No matter how much you plan to avoid the weather, you're still a mere mortal.
Bigger vehicles are better especially if one of yours is commandeered.
Have another vehicle and driver available cause you will need it.
Triple check with all departments for final counts on luggage and equipment.
Assembling a good team is your best chance for a successful shoot.
Watch my behind the scenes for our Principal Photography day below from my "A Producer's Life Series".
That's a Wrap, now go home
With the shoot in the can we got everyone off to their respective flights home and began ours. Exhausted from working 72 hours of the last 96 (4 days) Loren, Neil, and myself finally made it back to Nashville after 8 more hours of travel.
I managed to use the time on the flight to update the budget with the last few days of expenses. I was satisfied that we were on budget and didn't have any further surprises expected. That meant it was time to started on budgeting a new project I was producing.
Over the next few weeks TK completed the edit (yep he edited it too) and we managed to get the video colored and delivered without any further complication. Which is a feat unto itself.
Last I heard the label and Maren's team liked the unique look of the video and the final product. Mission accomplished.
All in, I spent 186 hours of my life making this video. Yes, I track my time which probably makes me a little crazy. But I think you have to be a little crazy to be a filmmaker. Who else would put themselves through such grueling punishment other than masochists. Oh, wait…
Having not been satisfied with experiencing our poor weather on set, I went back to Arizona a month later to recover (after going straight into production on two other projects). I am happy to report the sun was shining and it was glorious.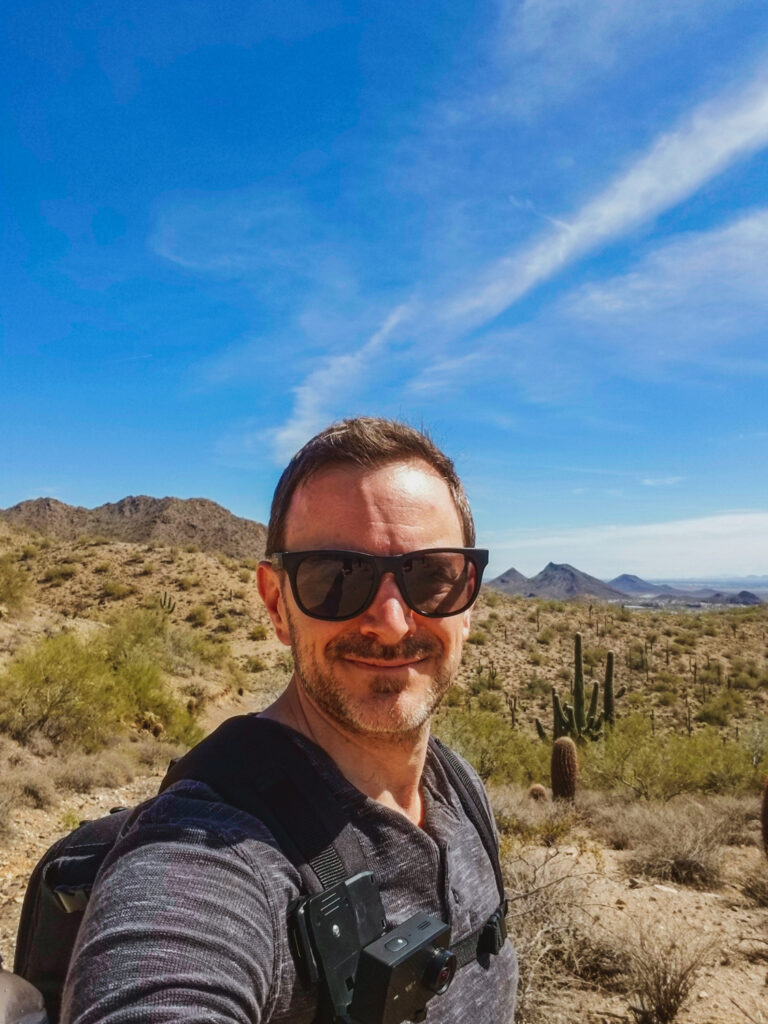 You can see the final product for Maren Morris "Rich" Music Video below…
What has been one of your best travel experiences on a production? Let me know in the comments. Meanwhile check out more filmmaking articles below.
Producing A Music Video: Maren Morris – Rich

We go Behind the Scenes to see what its's like producing a music video with a travel component on the Maren Morris "Rich" Music Video.

Ram Trucks TV Commercial CMT Artist of a Lifetime

I thought I would start a new series discussing some of the projects I have worked on. Projects like a commercial, branding spot, music video, or film production from my perspective as the Producer, Production Manager, Assistant Director, Location Audio, or whatever roles (it's usually more than one) I was responsible for. The idea is to break down the project; going over the constraints and the challenges we faced, as well as the solutions my team and I implemented for the success of the project.

DIY Wetdown: Filmmaking Solutions

This is part of a series for filmmakers interested in learning more about the craft, problem solving, finding creative solutions, tips and hacks.